afternoon doll tea
dear diary,
if you knew me well, you'd know how much i luv the sea. Theres just something in me that is somehow attached to anything that involves the sea. It could be in my genes, as both my grandfathers had an interest in fishing.
Last week, i went fishing. To be honest i worried i wouldn't catch anything, i'm not exactly the pro fisher,, ive only been fishing once and it was sheer luck that i caught a fish that time. Years ago when my grandfather took his fishing trips every weekend i'd go along sometimes. I remember sitting next to my grandfather for hours waiting for him to pull something out of the water, but nothing came. I began to think he was catching water, and i asked him if he was. He still laughs at me whenever he remembers it.
Never the less, when i went fishing this time i was lucky. I caught four fish. I must say though i wish there was a less painful way for a fish to die then being hooked by the mouth to an anchor.I dont know if it was beginners luck ,or if im by nature talented. LOL
I had a very good time, and a very close encounter with a frightening hungry seal.
Back on land, ive been spending some time shopping and watching movies n tv series with my sister.
Yesterday, at The dolls hospital store i got the most adorable doll sized tea lounge ever. I was going crazy surrounded by all those miniature adorable little bedrooms shoes and cakes. I had to tolerate myself and narrow it down to a single collection since i am no owner of a doll house.
I'm leaving dublin tommorow, to continue on my summer journey. Will blog from my next destinations.
au revior.
a delicious tiger prawn salad for lunch at Fitzers, Dawson st.
an afternoon spent shopping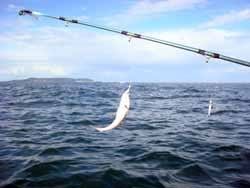 one
of my catches c:
i am so thankful it didnt jump onto me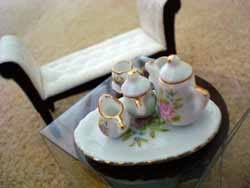 genuine collector's item