the tee story
i woke up an hour before my physics class today morning, but i chose to go back to sleep. I did my econ midterm yesterday, and it didnt go so well. x_x anyway, i got out of bed and got a sudden urge to organize my daily clothes closet. As i went through a couple of my tees, i remembered how some of them actually have stories behind them.
01. a vintage wannabe minnie mouse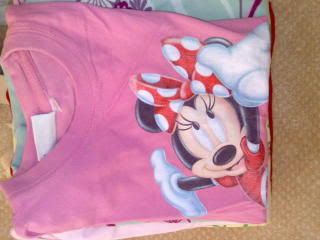 about 5 years back, my family and i went on a summer vacation to paris. As most families would, we managed to get to euro disney. We walked into a disney store with lots of disney goodies, and this t-shirt was among them. Me being myself, i couldnt get myself to resist buying anything, even though i didnt like it all that much. So i pulled it off the t-shirt rack and purchased it.Later on, my sister mentioned this would turn into a vintage tee a few years from now. Today, the paint on the t-shirt looked cracked and faded. So thats how it got to be 'vintage wannabe tee'.
02. singaporean flamingo beauty
not much of a story for this one, i found it in a souvenir store at the jurong bird park in singapore, about 4 years ago.
The park had a lovely flock of flamingos, i guess the tee is a reminder of that. although the green is horrible x_x
03. asmah's surprise bday party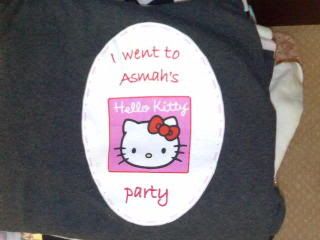 giveaways at my luvly cousins surprise bday party, with lots of hellokitty goodies. A huge hellokitty faced pinata (i felt bad for the kitty being hit so hard), pink drinks, cupcakes and heart shaped mini cheesecakes. So this tee is a reminder of that day. <3
04. ted baker glitz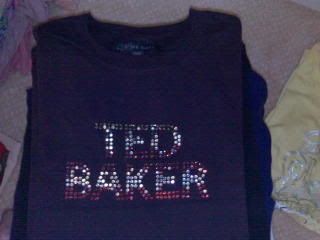 and finally,thats my fav tee of the day.lol
atlast, a view of what i want my dressing room to look like in the future &) picture source: natuzzi catalogue.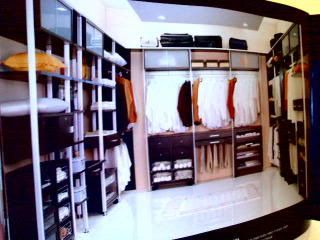 ah how i'd luv to organize my stuff in a space like that.