the politician
dear diary ,
im sorry for the long no-post period, i typed a whole thing up that day and my safari browser decided to shut down for some odd reason.I was too annoyed to come back and type it up again.
are you involved in politics ?
i never was.until now,i have to be. because its a requirement,i had to take this political science class in which we discuss politics.Me,being the person i always was and always will be,i never get the courage to speak up my opinion..even if i know for a fact i can say something of importance to the discussion,i would never speak up.Just thinking of speaking makes my heart pound loudly. I wonder if that would ever change.Would i ever overcome the horror of speaking in public ? I sincerely hope i do.I have a problem of some sort,when i start speaking i fidget and get all nervous.
that being mentioned,i have always been bad with numbers,always.I'm now taking my first accounting class.Believe it or not,i slightly enjoy the class.Its not so bad and the math is not the type that i dont understand,it makes full sense to me.
today i need to go shopping for dresses, i've got lotsa weddings and engagement parties coming up.im currently aboard the frilly/flowy wave.later,A and i are going to the movies for
Music and Lyrics
.It should be a fun n light movie.
so long.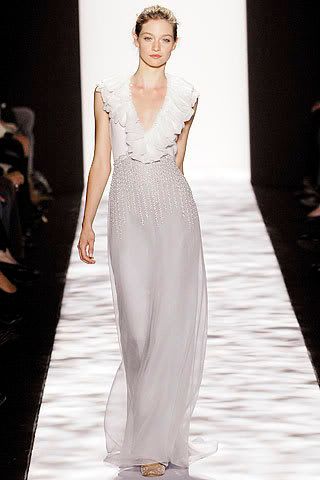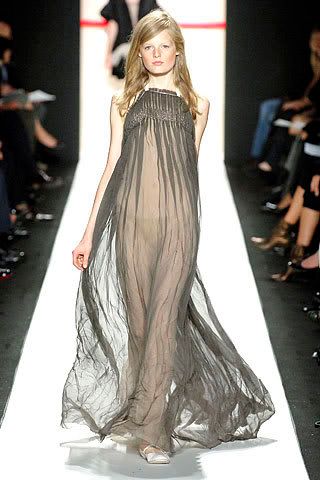 picture source : www.style.com
designers : 3.1 Phillip Lim , Alberta Ferretti
Labels: fashion, movies, university