thursday night
monday ; visited Maya chocolate bar for the second time for a divine candle heated chocolate fondue with marshies and cake to dip and indulge.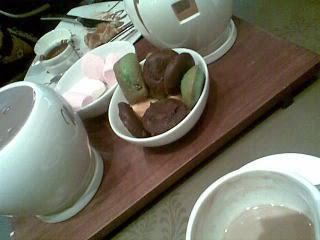 tuesday ; riding with Handsome for the first time.With a beautiful covered in white complexion, he defines the word Handsome. I had a hard time coping with his playful mood,he refused to trot and stopped whenever he wanted to. Still, hes my favorite. I hoped my instructor would make him my permanent ride.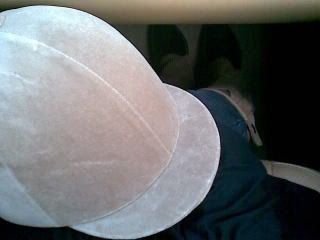 wednesday ; shopping for jodhpurs.After an hour of looking around i finally set for a
sarm hippique
sand color one.I found it easiest to move around in,also suited mon helmet.
today; riding again with the tres handsome,handsome.He was a lot better today and seemed to listen to what i asked him to do.,i have to keep reminding myself to look ahead though, as i keep looking down at his irresistable beauty and he ends up finding his way on his own. The weather was reallly delightful today as wel, the breeze was so soothing~ a beautiful day for riding.
also, my long awaited phytonectar hair products are finally here! X) My hair care system is as follows :
1.
Phytojoba hydrating shampoo
2.
Phyto 7 Daily creme
3.
Phytolisse smoothing serum
4.
Phytobaume conditioner with mallow
for a healthy feel hair experience, i suggest these phytotastic products.
Labels: horseriding, products, shopping